#BossWriter Consulting Services
Want help bringing your book project to life, but don't know where to begin?
Book me as your indie publishing consultant!
We will spend one-on-one time mapping the creative and business development steps needed to make your work of love a lucrative income stream.
Using my expertise from my Master's in Creative Writing and vast self-publishing experience, we will discuss topics such as writing, cover design, editing, marketing and sales strategies (to name a few).
1 Hour Session – $99
2 Hour Session – $149
4 Hour Session –  $249
Email admin@gcdenwiddie.com with your request and info about your project. Sessions will be catered to your needs. I can't wait to help you be the #BossWriter you always wanted to be. Talk with you soon!
---
Books

The Headband Bunch Series
Three Headbands In A Bunch
Book 1 (Edition 2)
Release Date: Summer 2016
Princess Johnson has just moved to Nashville, TN, from Jackson, TN, and she absolutely hates it!
Stinky Henry bullies her. She's having a hard time at spelling. And her parents just don't understand.
After being forced to invite girls from school to a sleepover at her house by her Mother, Princess befriends Lolita and Heather, and The Headband Bunch is formed.
Together the girls tackle Stinky Henry, Princess' new crush Craig, and lots of orders for their club without losing their headbands.
Buy The Headband Bunch: Three Headbands In A Bunch and become a headband-nista just like Princess and her friends!
(View Edition 1 here.)
---
#BossLiving /bɑːs ˈlɪvɪŋ/
n 1. a sustainable, small business lifestyle crafted by an individual determined to be financially limitless with varying degrees of location-independence; #BossLiving requires its practitioners to maintain an unapologetic, passionate, strategic, persistent, and gleeful attitude about living their dream every day, whatever that looks like, even when others think they are crazy; totally attainable; opposite of a 9-5
v 1. to plan and EXECUTE one's #BossLiving dream; to not talk about it, but to be about it
#BossLiving: A Practical Guide To Starting Your Sustainable, Small Business guides the budding business owner through the steps of small business ownership. This book helps people with #BossLiving dreams refine and EXECUTE their small business ideas with realistic, actionable steps.
After reading this book, #BossLiving practitioners will learn how to…
1) Measure the value of their #BossLiving idea,
2) Develop a simple, yet, effective #BossLiving business plan,
3) Parade their #BossLiving business in front of the right people,
4) Implement the best #BossLiving lifestyle practices of small business ownership, as well as,
5) Manage their #BossLiving finances by budgeting, saving, and investing, plus many more jewels of wisdom!
With insightful case studies from successful small business owners, #BossLiving will show you how fantastic it is to live like a boss.
Purchase the #BossLiving E-Book

Purchase #BossLiving Audio Book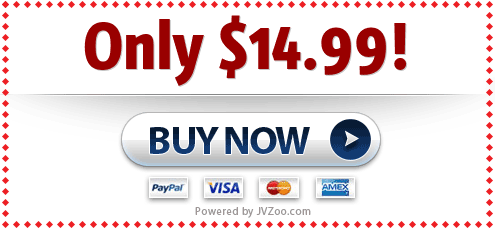 Click here to purchase a physical copy.
P.S. Visit http://www.bossliving.me for more info about the 6-week #BossLiving University that helps you start your very own small business!
---